IT TAKES A VILLAGE
How a community of indigenous women stands against child marriage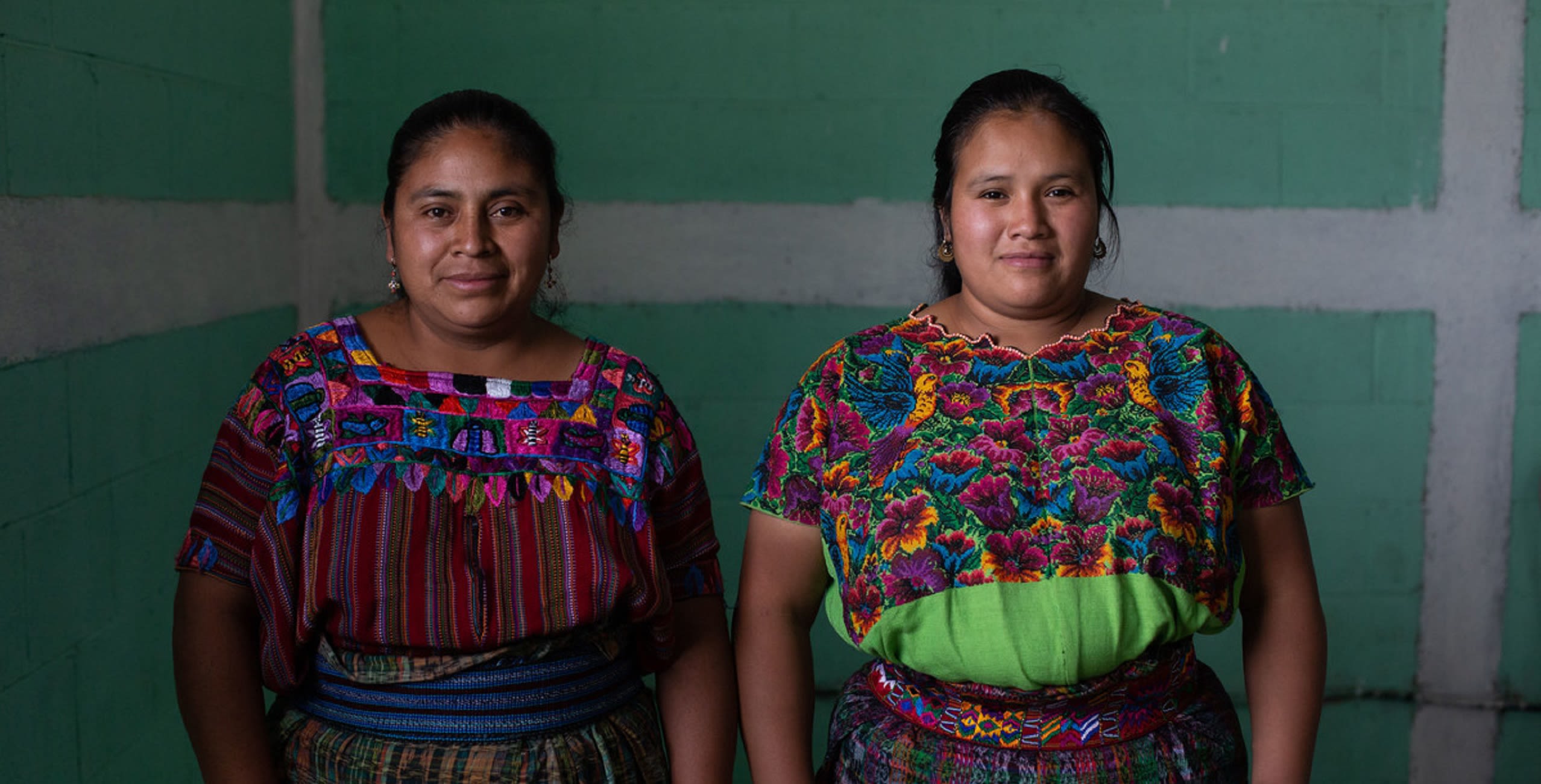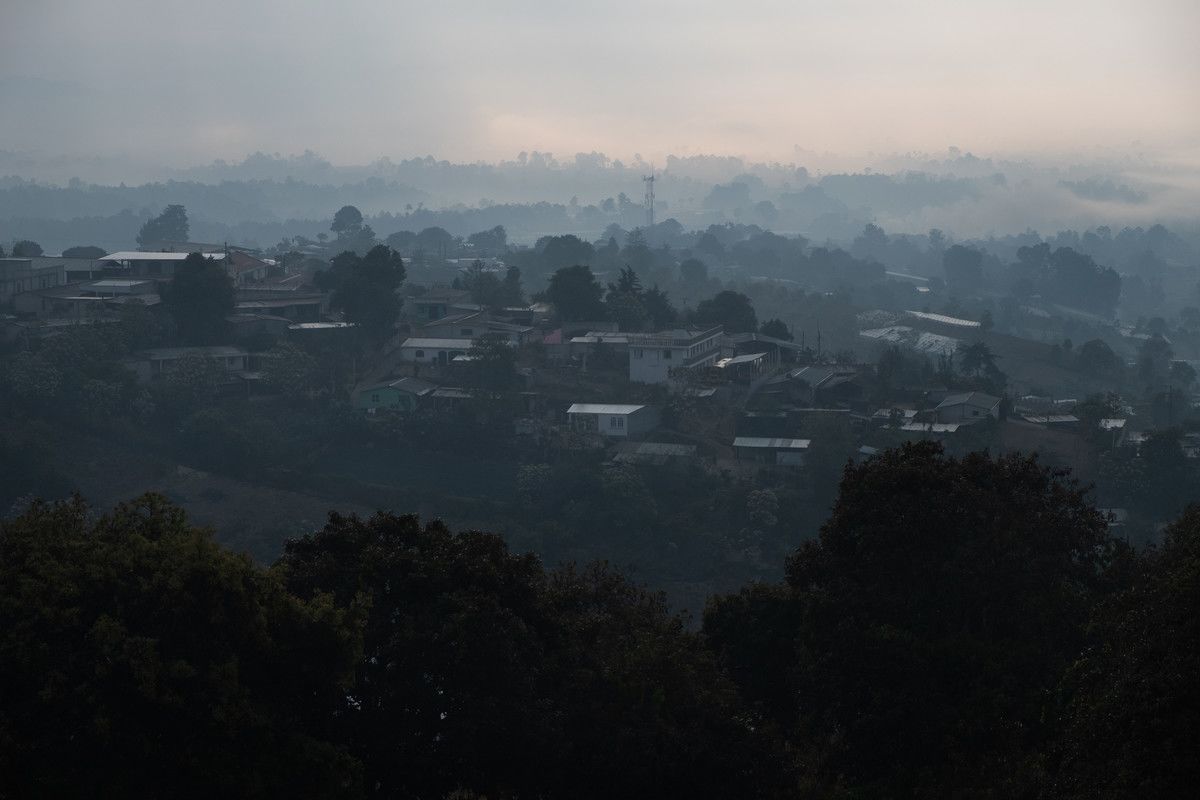 Two hours from Guatemala's capital, high up in the hills, you find Patzún - an indigenous town in the department of Chimaltenango.
Here, the vast majority of the population is Kaqchikel Mayan.
Women and girls wear traditional clothes - huipils - which are handmade. Each piece is made using a loom, and can take years to complete.
Life in Patzún and the surrounding communities can be tough. There is widespread poverty and malnutrition, a lack of job opportunities and a history of violence.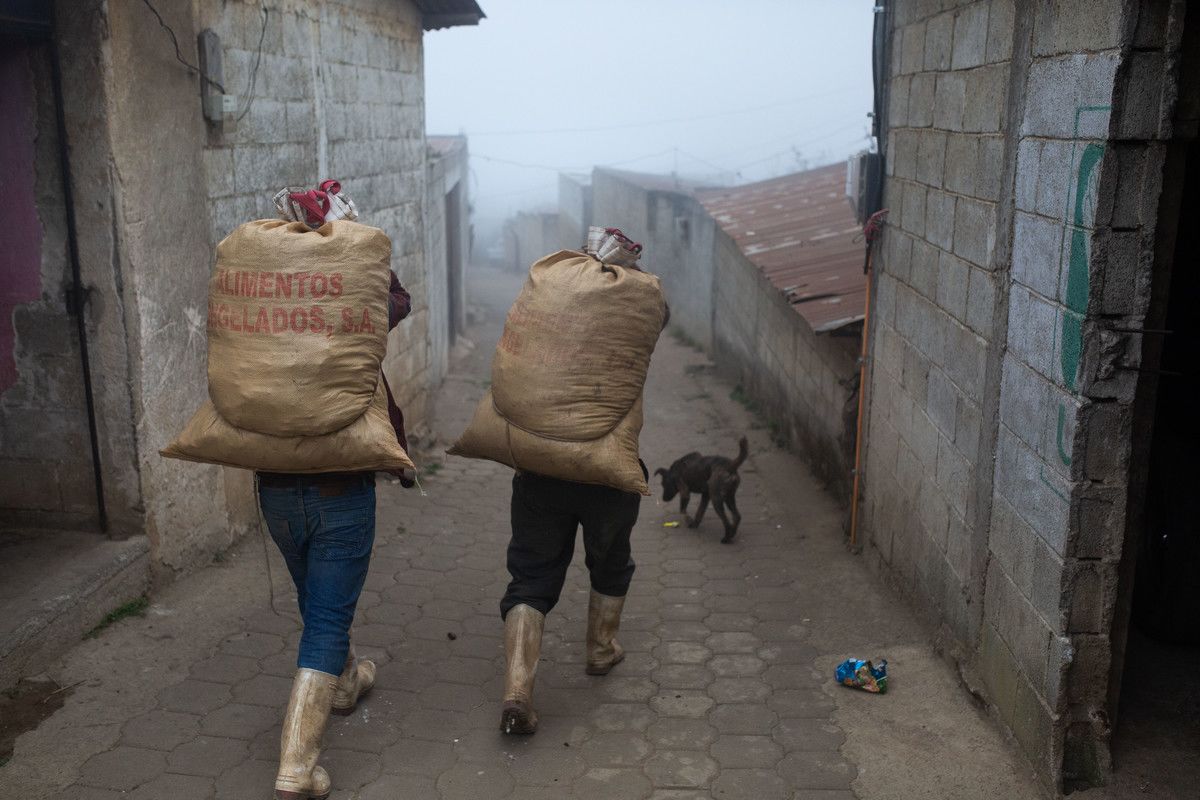 Young girls and women are hit hardest with these challenges.
"In the communities there is still so much poverty. There are people who have many children but they don't have a proper home to live in," explains Everlido, the town's Deputy-Mayor.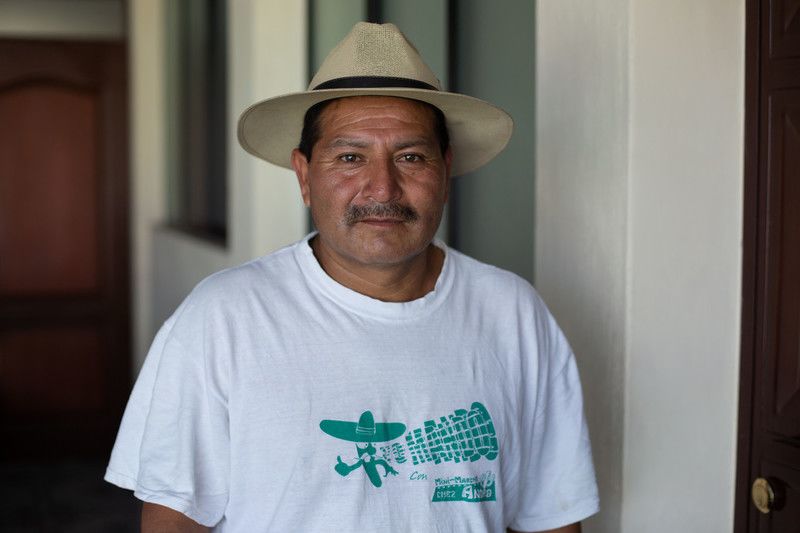 Many families work in subsistence agriculture, growing corn, beans and vegetables. Everlido also works as a farmer alongside his role as a leader in the community.
"Some children don't go to school because their parents are unable to provide them with education," he tells us.
"There are girls who think that the solution is to go with a man because their parents can't help them study.
"They're under age, so they enter into early unions. They might not get married but they are united.
"They're so young and they cannot fulfil their dreams or their studies. Then they're trapped into poverty."
"From the moment a girl is born, their parents discriminate against them. Because they are a girl."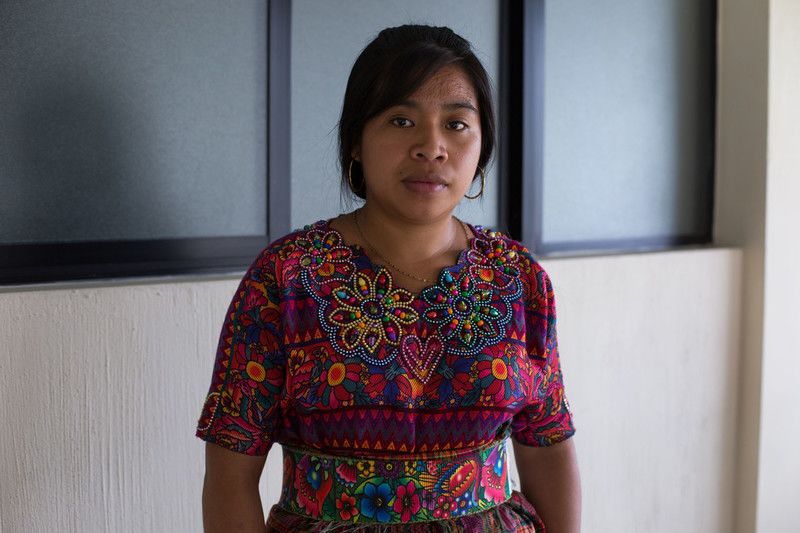 In August 2017, Guatemala made history by enforcing an outright ban on marriage before 18.
It's a welcome move. Child marriage robs girls of their futures and can trap them in a cycle of poverty and violence.
But the law hasn't stopped millions of girls from becoming child brides.
In a country with one of the worst rates of violence against women in the world, the outlook for girls is bleak.
30% of girls in Guatemala are still married, or enter into informal unions before they reach their 18th birthday.
Among the indigenous population, the number is even higher at 40%.
But, in small communities in the highlands, a group of extraordinary women are changing hearts and minds.
Meet the Mayan-Kakchiquel women who are turning their communities away from child marriage for good.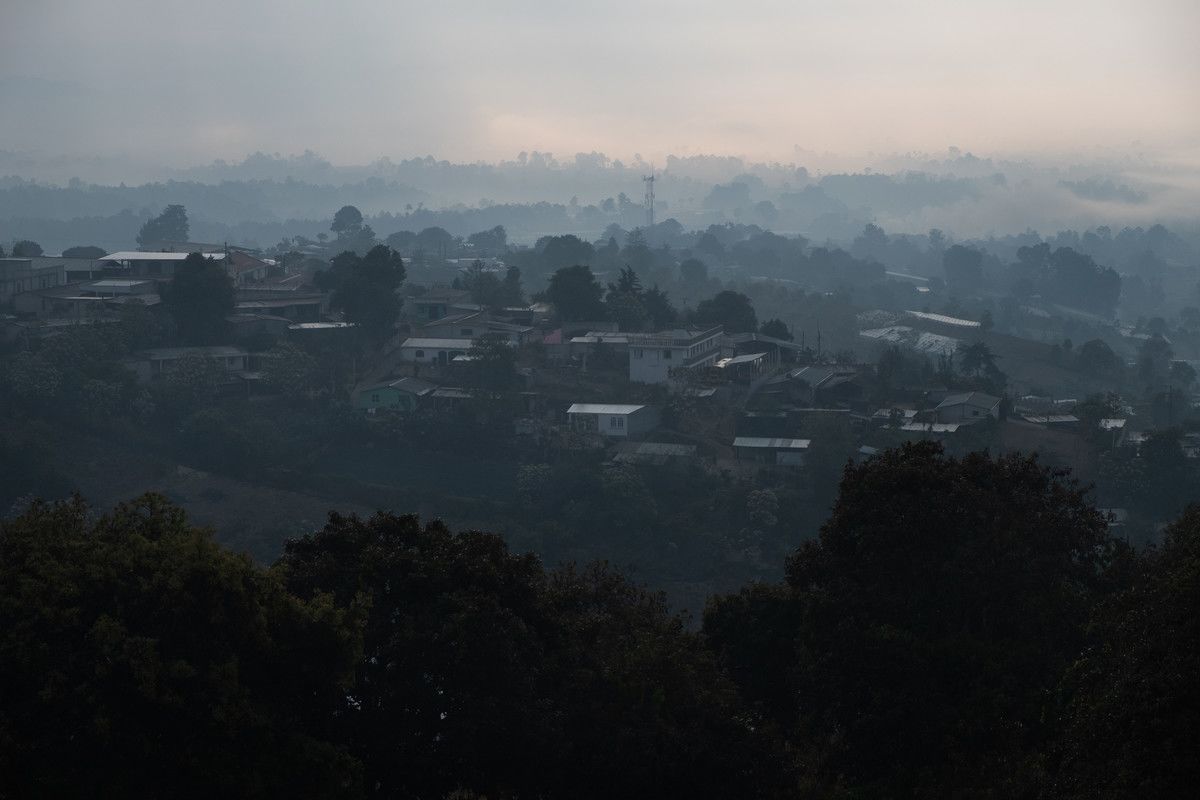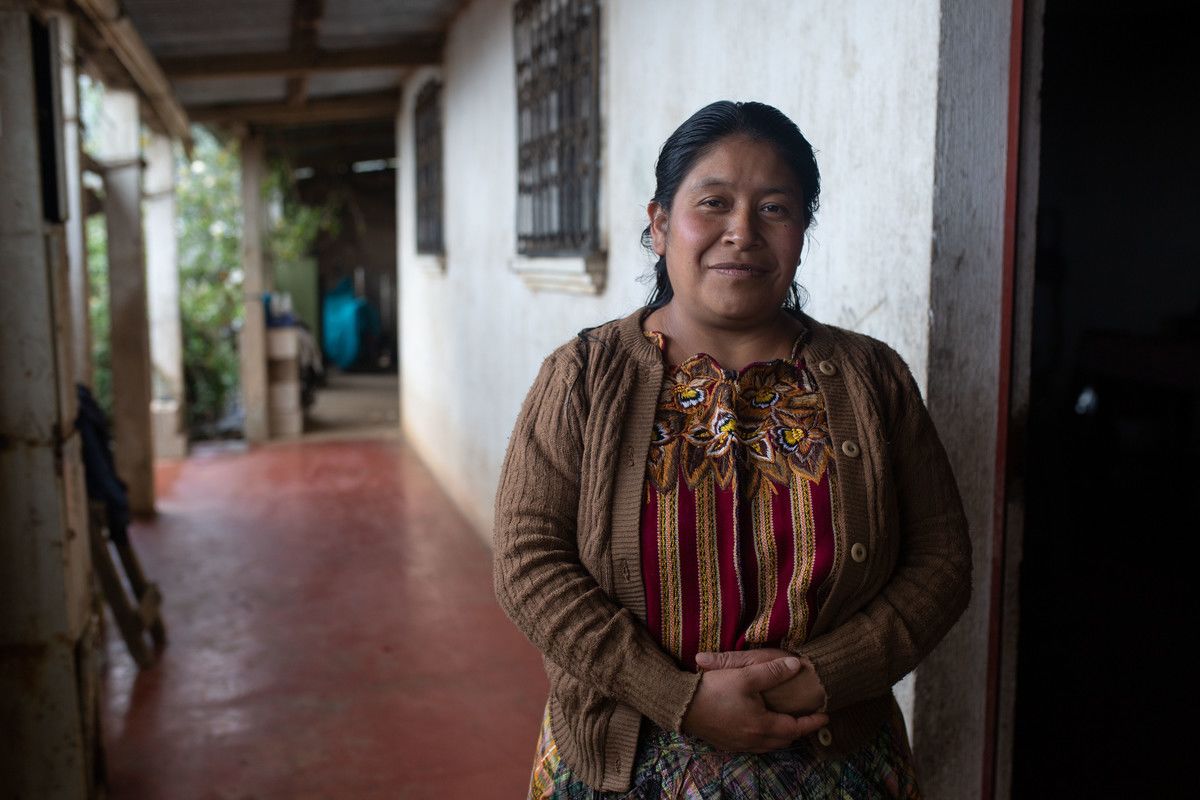 We met Laura at her home in a misty village.
She lives with her husband, sons and daughter Olga. Together, they run a shop that serves their village with essential household items, snacks and bottled drinks.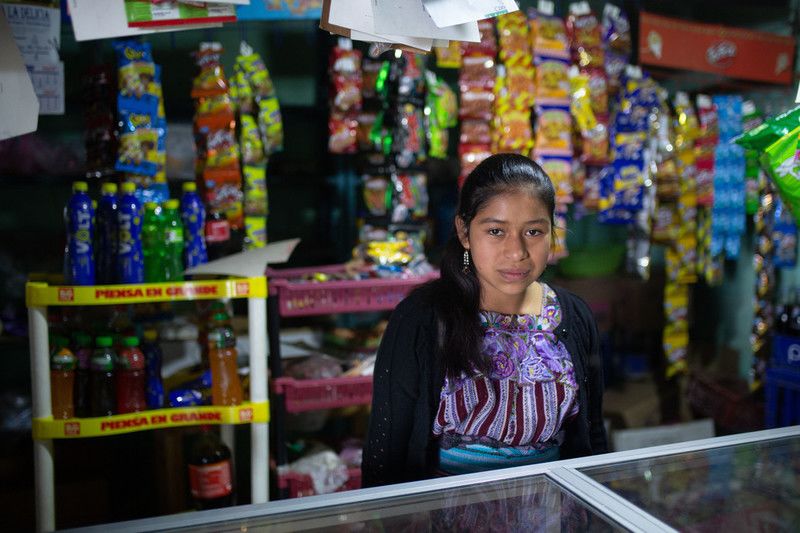 Laura is also a Community Advocate with Women's Justice Initiative, an organisation that works out of nearby Patzún.
As a Community Advocate she guides women in her community away from violence.
Once a child bride and now a mother of six, Laura draws her wisdom and advice for others from her own story.
"My dad was kidnapped when I was six-years-old. And my mum was alone with us."
"I wanted to go to school but we didn't have money. My mum couldn't even buy me a notebook.
"I suffered so much.
"When I was 12, I went to Guatemala City to work at the tortilla shop. I worked to make tortillas just to buy corn to eat.
"I thought that when I got married I wouldn't suffer anymore.
"Nobody told me that if I got married, I would suffer even more. Not even my mum.
"I got married at 16 years old.
"If I could go back in time, I would tell myself that although life is hard, I'm still young. So, I should enjoy my youth and not get married so fast. Life gets harder as time goes by and you have children.
"But this is my life. I got married at 16."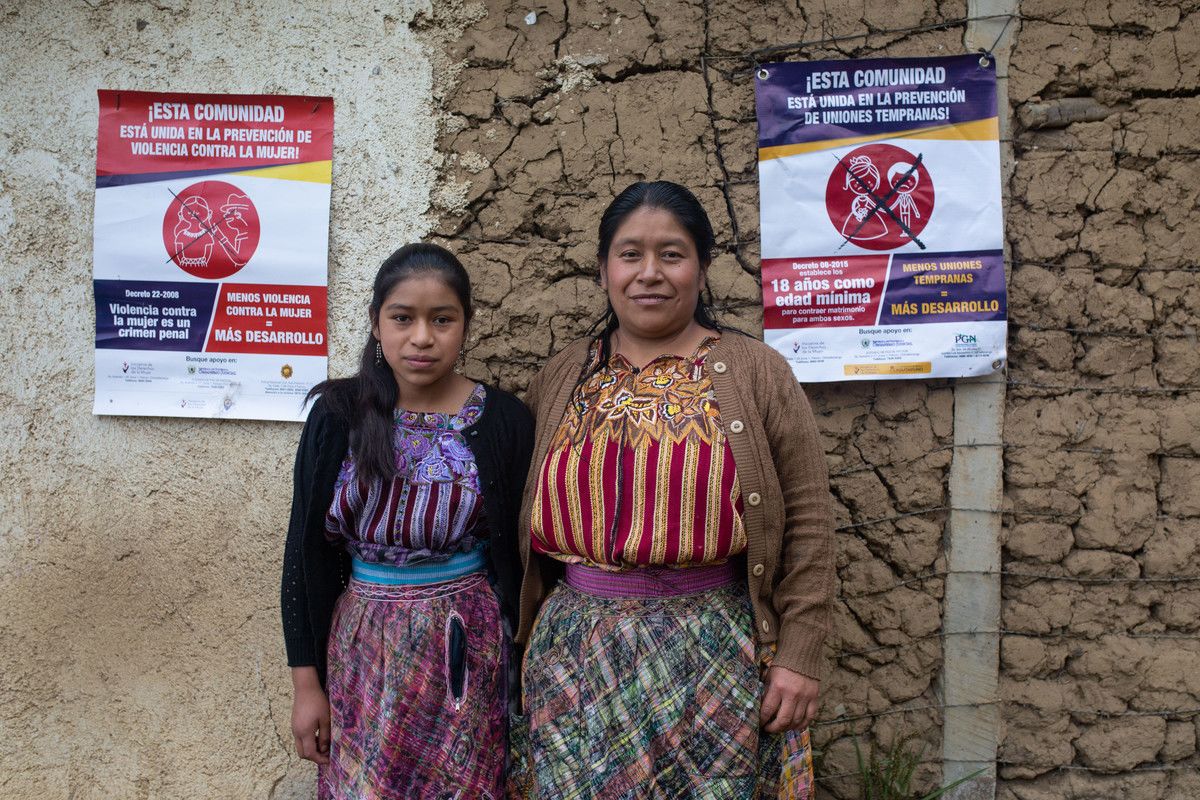 "That's why I advise my daughter Olga. I tell her:
"You won't get married yet, not until you're 20 or older. You will not suffer like I did."
"My dream is that she can study. She has to avoid early marriage so that she can enjoy her childhood and youth.
"I'm happy because I have the opportunity to tell her not to get married.
"I have hope for my daughter."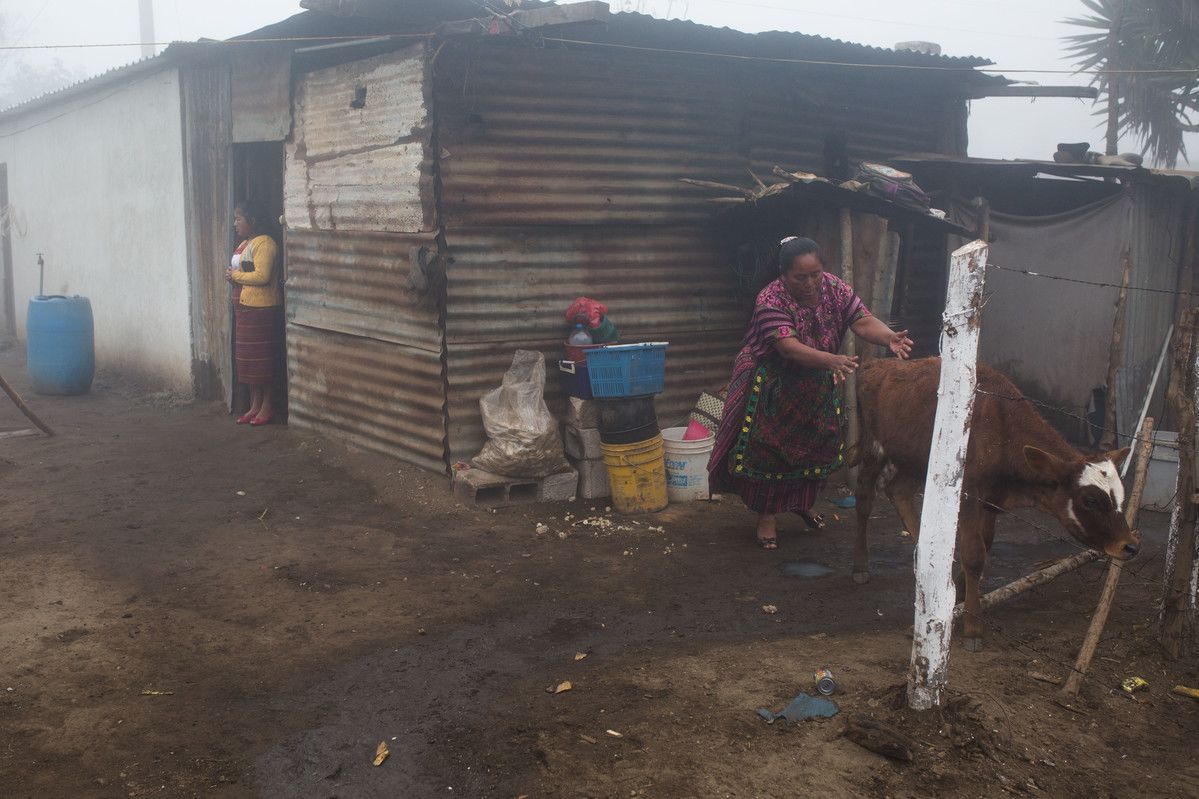 "When I was 15-years-old I got married and I suffered a lot."
"I didn't know what I was getting into. When you marry at an early age you don't know what to expect. You're still playing games and you ignore the commitment that you get into.
"If I had known what I know now, I wouldn't have married at that age. I would have waited until I was older."
It's the afternoon when we reach Doña Paula's house, and the temperature has dropped. The mist has rolled in, covering her home in fog as she opens the gate to let us in.
Doña Paula lives with her children and splits her time between working in the house, and taking care of her animals. She also works as a Community Advocate with Women's Justice Initiative.
Doña Paula tells us more about this role. You can tell it's work she is passionate about.
"Sometimes women suffer abuse and come to me to ask for advice, and now I'm trained to talk to them.
"Gender violence is a big problem here. When a woman suffers abuse at home it's hard. She despairs and can even commit suicide because she feels there's no escape.
"The training is useful. We learn that we have rights.
"I feel happy because I help women who are suffering. I can help them so they don't suffer the same thing I did. I didn't know my rights before.
"Sometimes you are alone and you feel lonely. But if you have someone to talk to, you can feel supported."
"There's a lawyer who works through Women's Justice Initiatives and can help the women."
Doña Paula has also learned more about child marriage through her training.
"When I received the training, I understood and thought: if I had known this before, I would not have married.
"I have five daughters and only one was married early. Because I hadn't been trained, I couldn't talk to her about early marriage.
"Now, I advise the other girls. One of my daughters is 27 and another is 23 and they are still single. They are living with me and I told them that they should only marry when they are the right age.
"Getting married at a young age has many consequences. They might get a bad partner and they might not have a good life.
"If you have a bad partner, your children also suffer.
"I hope for the best for my daughters."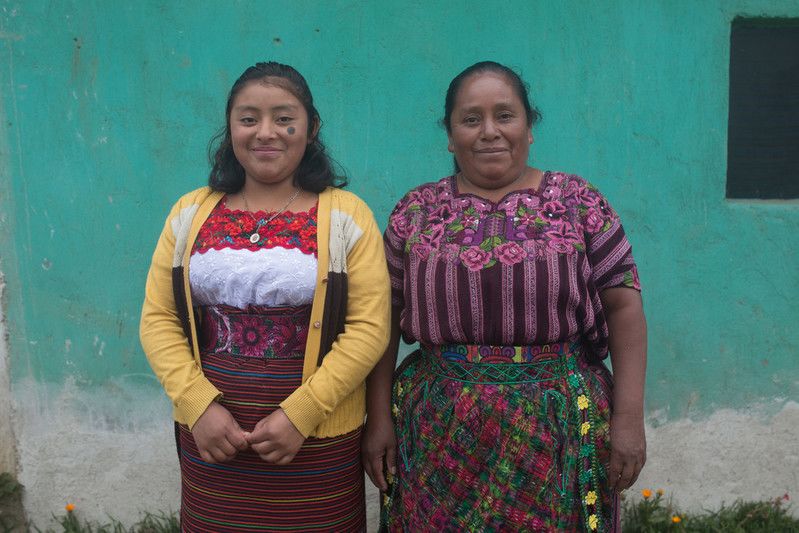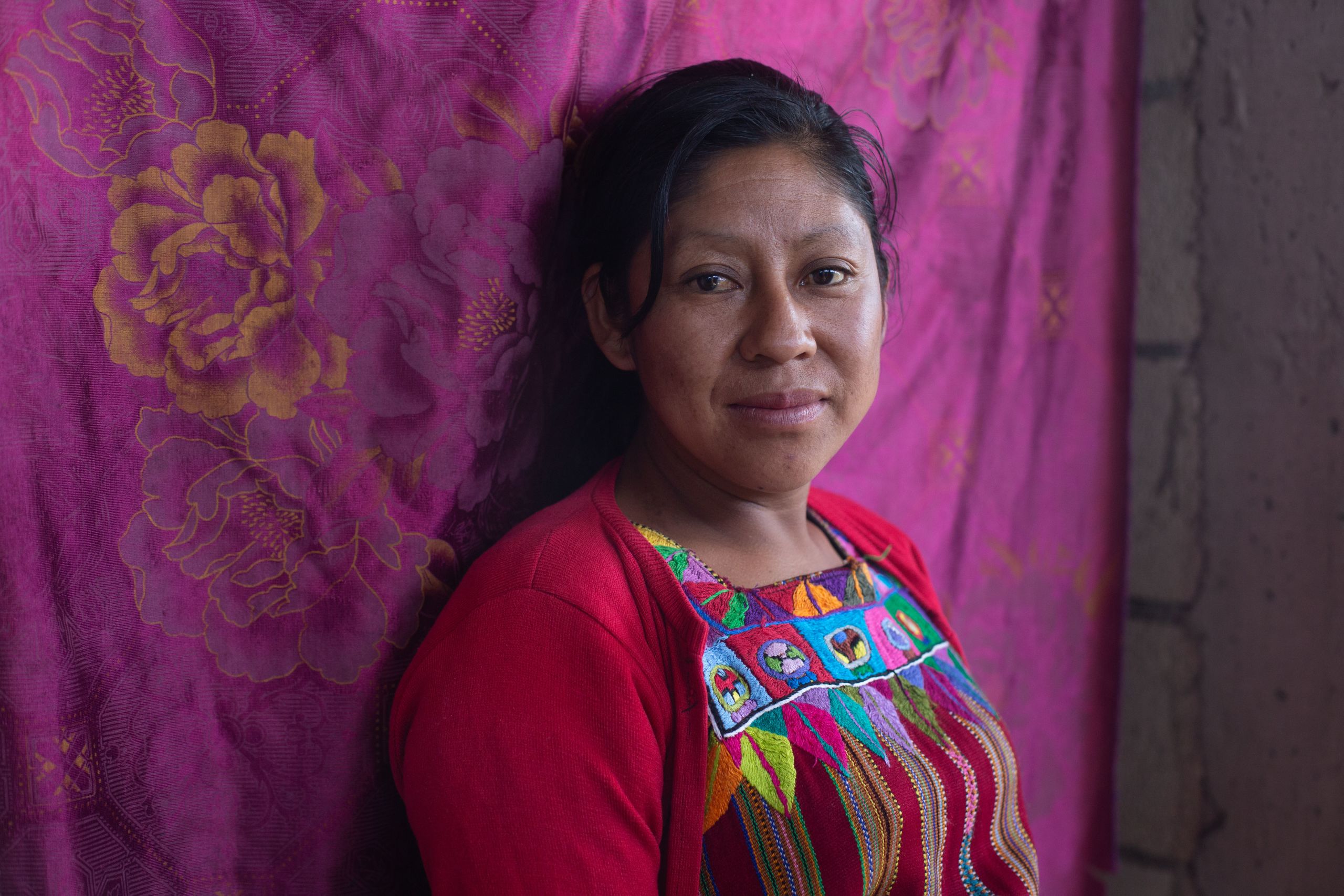 "Sometimes parents tell a girl: "You're old, you're 13 years old, you can leave and marry, because we don't have enough money."
"Unfortunately, child marriage is a delicate problem which affects a girl's life," María Lucía tells us.
We're sitting in her home in one of the communities around Patzún. She lives with her husband Ronald, their seven-year-old son and their 18-month-old daughter Sandí.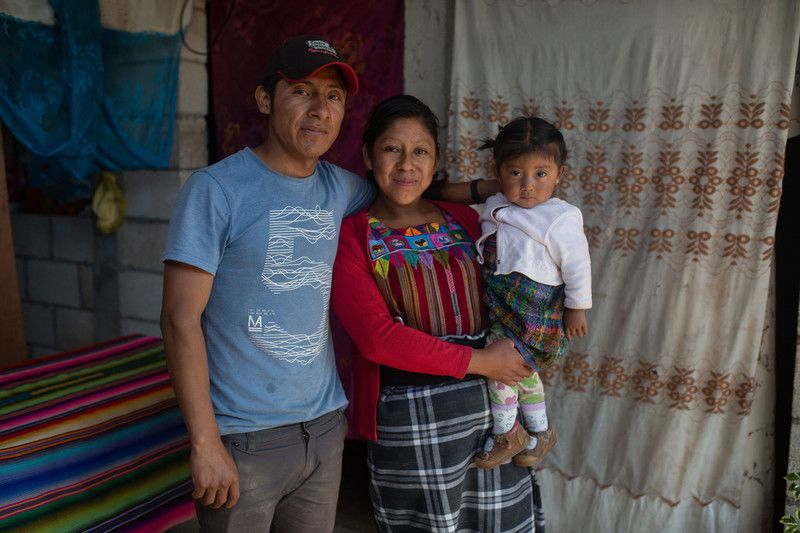 "Here in the community, there are girls who get married at 13, 14, or 15 years-old. It is a big problem for a girl, because she loses many opportunities in life. And above all, she won't enjoy her youth and adolescence."
María Lucía works as a Community Advocate for Women's Justice Initiative. When needed, she's available to support with workshops for girls and women. But her journey to becoming an advocate started back when she was a girl herself.
"I saw a poster from an organisation called Population Council in my community and it caught my attention. They were offering internships and I signed up.
"The programme was great for me, we were taught to develop self esteem and leadership skills, and about family planning and early union and marriage prevention. It gave me a push to continue fighting for girls and women.
"I remember the first time a girl came to me. She was about to get married and she was planning to drop out of school to live with her boyfriend. She was just 15.
"I asked her to think of her future and goals. I told her there were possibilities in life and that she had to enjoy her childhood. I made sure she understood the consequences of marrying at a young age.
"She decided not to marry yet. After that I supported many girls through similar obstacles. I feel proud."
At this point, María Lucía's husband Ronald brought us lemonade made from lemons he grew in their garden. Their daughter Sandí walked over to her mother and reached her arms out to be picked up.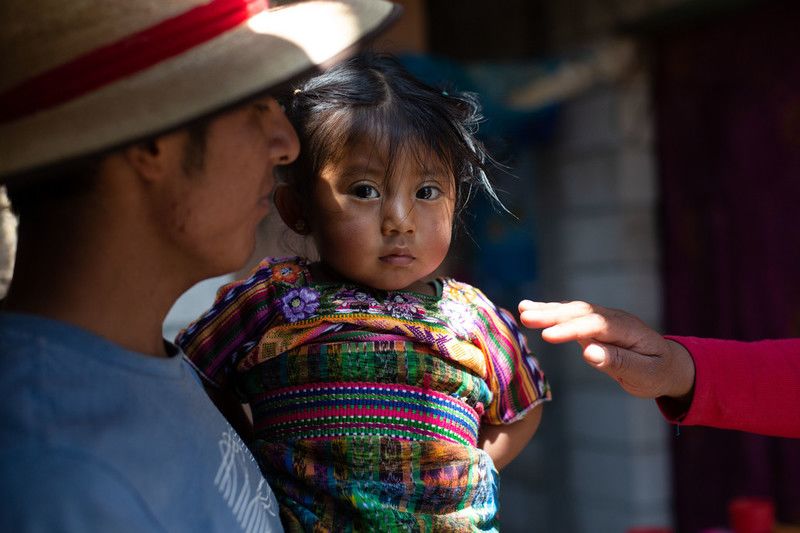 "There are families who say: "You're a girl, your job is in the kitchen, you will stay here washing and your brother will go to school because it will be useful when he's a man."
"These parents discriminate against their daughters. They don't give them the same opportunities.
"We have to treat our children with equality. I also told my husband we have to practise equality with each other so our children learn from us.
"I'll use everything I've learned to guide my daughter not to get married at an early age and to fulfil her dreams."
"That's my dream for my children and our dream as a couple."
"I see the change in women, they know their rights"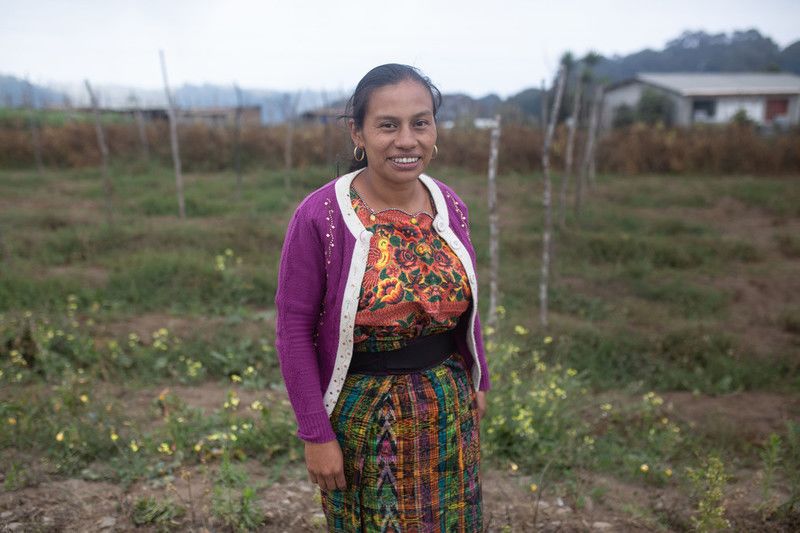 Like María Lucía, Hermelinda also came across Population Council's workshops as a teenager. She was 15 when the organisation came to her community.
Hermelinda's mind was opened and her perspective shifted.
"They talked to us about how to make our own decisions. I finally realised I have opportunities in life.
"I wanted to learn and excel, in spite of the poverty around me. I wanted to go on fighting for girls and women."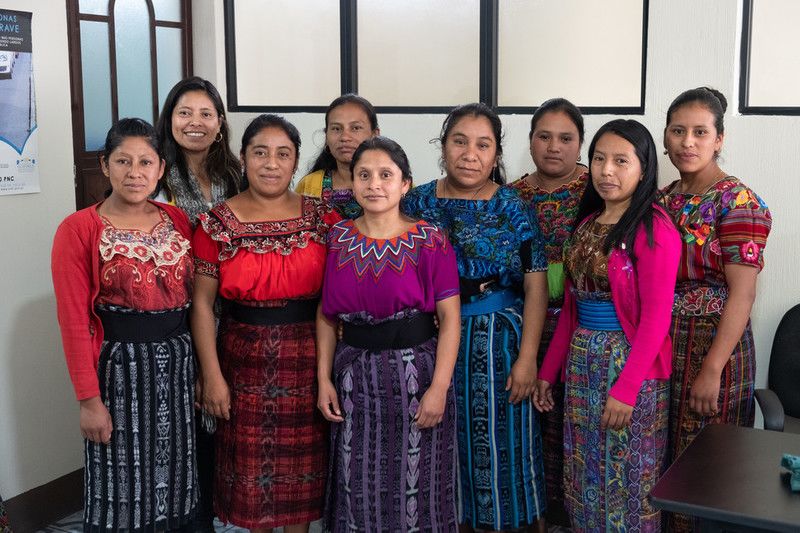 We're almost 15 years on and María Lucía and Hermelinda are both Community Advocates working with Women's Justice Initiative.
They're joined by Rosa, Laura, Doña Paula and other women from the communities around Patzún.
They work to improve the lives of women and girls, increasing their access to justice and rights and supporting them to live free from violence.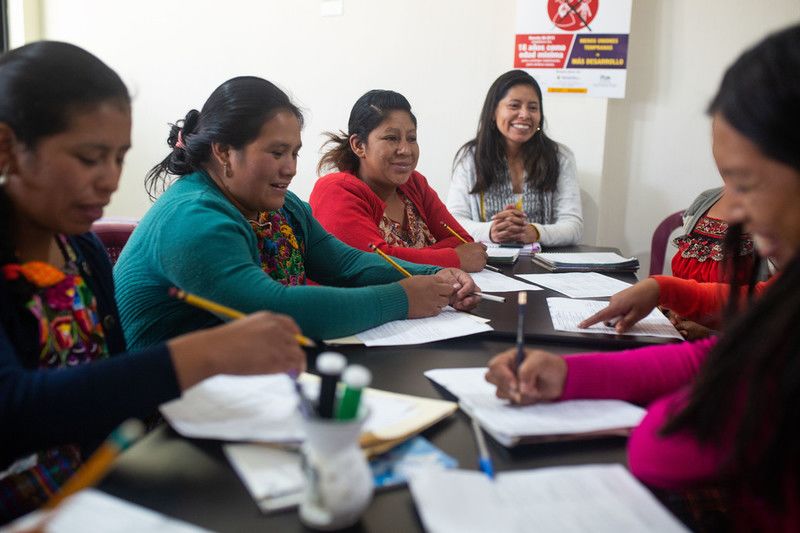 The link between child marriage and gender violence has come up a few times in our conversations.
"There is a power imbalance. Young girls who marry are prone to tolerate violence in their married life."
"It's very common and we've seen it time and time again.
"The patriarchal system is culturally ingrained," explains Viviana, Legal Director at Women's Justice Initiative.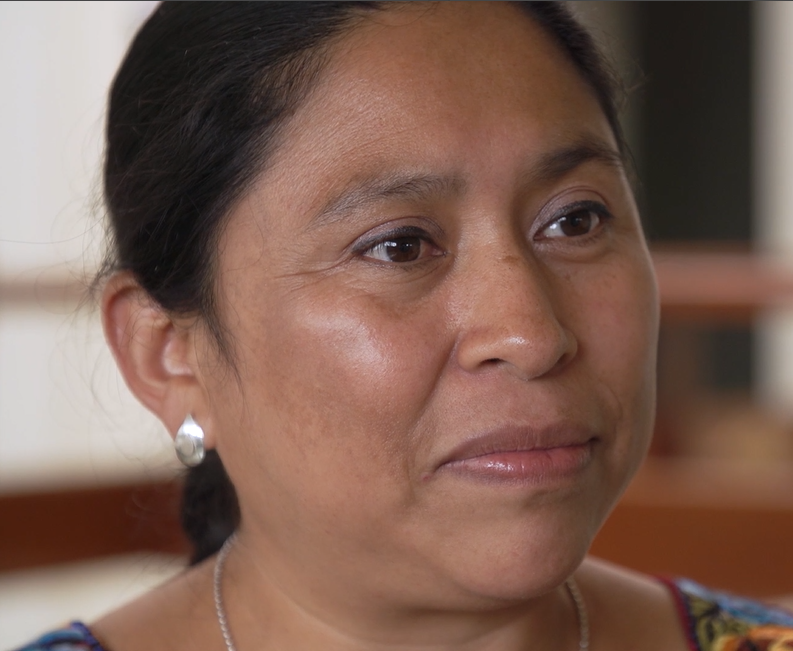 "Changes have taken place. They are not deep-rooted changes. Instead they are little seeds we sow for future growth.
"Through our work with the younger girls, we see a more impactful change. We're creating a future for them in which marriage is not their only option.
"My dream is that they create their own destinies and create their own stories as indigenous people.
"I want them to start redefining how they want to live and how they want to manage their own freedom as women."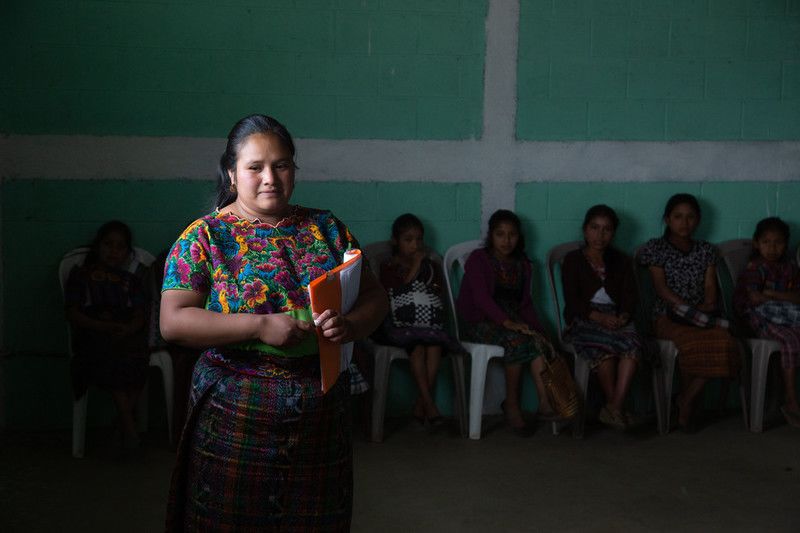 It's a sunny Friday afternoon and a group of girls are trickling into a community hall near Patzún.
There's a steady hum of noise and laughter as the girls chat, play and embroider together. Some are sisters and cousins and there's even a loyal family dog who has come along for the ride.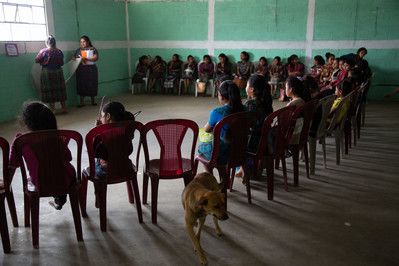 They're all here for a workshop run by Women's Justice Initiative. For a year, these girls will come together every week to learn about their rights and how to delay marriage.
As the chairs fill up, today's workshop leader Ericka and her colleague Claudia sort through pens and posters, making sure everything is ready for the session to begin.
"We've realised that lots of girls here go with a man and many of them get married."
"So many girls from around here leave home, marry and now they're suffering. They already have four children and they're only 15 or 17-years-old." Ericka explains.
"That's why we're fighting for them and guiding them so that they don't leave home at an early age.
"We run workshops for girls and teenagers. And at the same time we also have engaging activities such as theatre.
"This helps the girls to realise what is expected in a marriage."
Everyone has arrived and Ericka welcomes the group. The room falls silent as the girls listen intently to the plan for the afternoon.
Today they're going to learn about different types of marriage: religious, civil, informal unions and what each entails.
But first Ericka beckons to the girls to stand up.
It's time for a game and the group are excited to play.
There are two signs stuck to the wall on different sides of the room. One says 'true' and one says 'false'.
Ericka reads out a statement and the girls have to make a decision. Is the statement true? And which side of the room should they move to?
There's some running, laughter and excitement as they play until we reach the final round.
"Girls don't need to study. They should leave school to get married." Ericka states.
With no hesitation, the group all move towards the right hand side of the room to stand under the 'false' sign.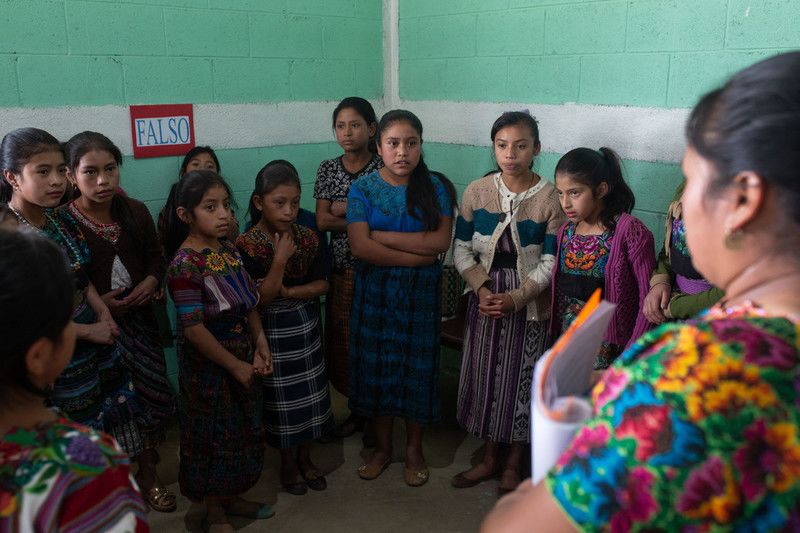 "I've seen them change with the topics they learn here. Some of the girls who had already left school have gone back to study," explains Ericka.
"There are moments when the girls get excited, but they also feel let down at the same time.
"Because they learn the truth.
"Some of the girls explain how their parents have told them that it's not good for them to study any longer.
"These are moments when they feel disappointed. But at the same time, they're motivated to fight for their lives."
It's clear Ericka loves supporting girls in the community.
"I like sharing with them and guiding them to have a great future." She says smiling.
"I want them to graduate, to become professionals and to never suffer with a man.
"That motivates me to fight for my life as well."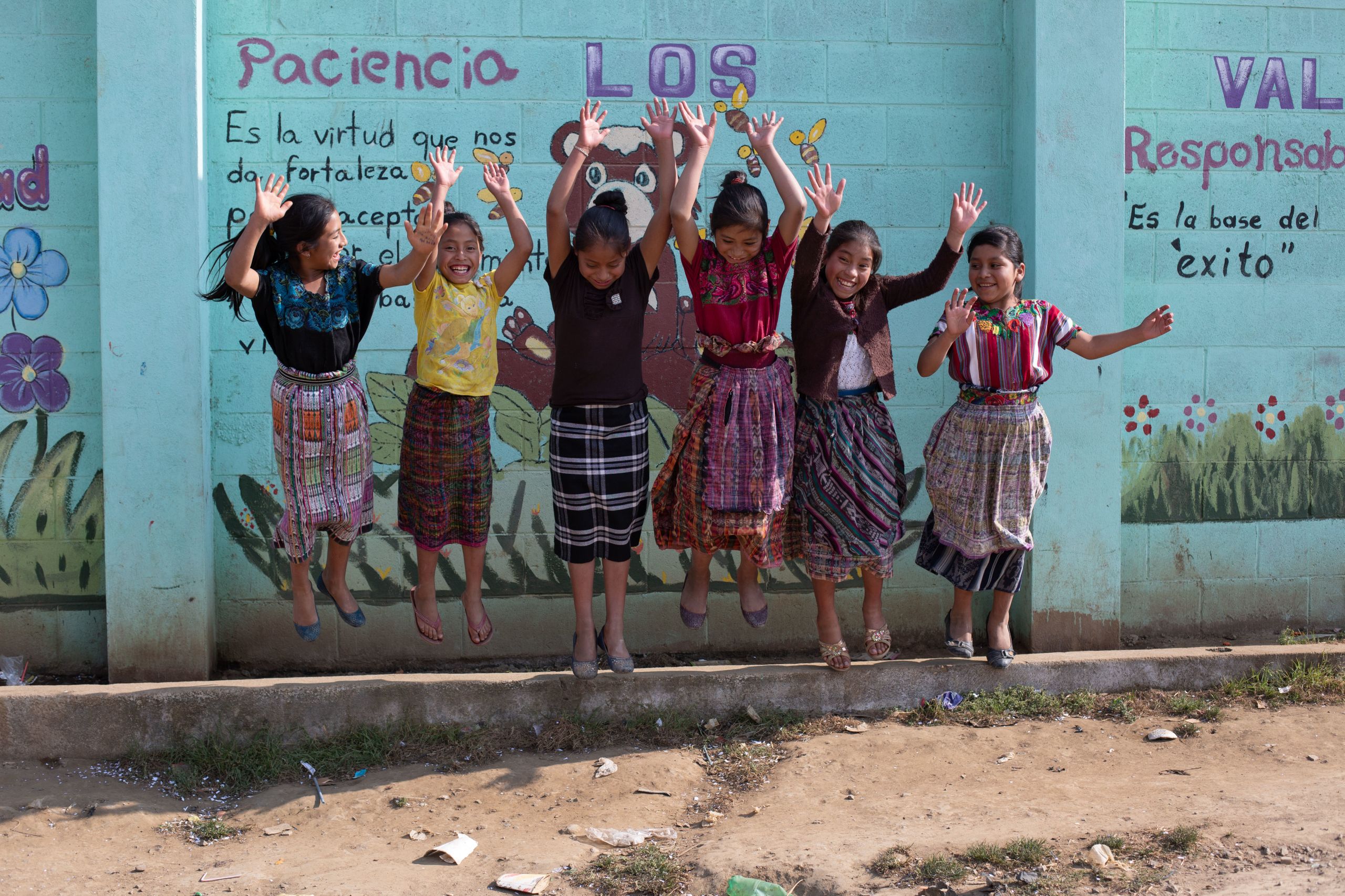 It's the end of the workshop and the girls have all moved outside.
A group of three: Eva, Amaryllis and María are playing with Eva's dog and reflecting on the workshop.
"Here in my community we've seen girls who have left home to marry at 14 or 15," says 12-year-old Eva.
"A girl should get married at 25 or older because if she gets married at 15 many problems will arise," she continues.
"We feel sad because when they get married, problems begin. If a girl wants to wear beautiful clothes then her husband might not let her," adds her friend María.
"We also feel bad because we all have the same rights. We are all equal."
"All girls and women should have the same opportunities. We can study like the boys.
"And if we are discriminated against, then the people who discriminate against us are also discriminating against themselves."
Amaryllis agrees with her friends.
"We can be professionals, we can learn and we can teach what we learn to other people."
One thing is for certain, the girls know that education is their path to a brighter future. And they won't let anyone or any marriage take that from them.
At 12-years-old the girls have big dreams.
Between them, we have a future singer, secretary and doctor.
They know that they have options in their lives. They can be more than a wife or a mother. And they have the right to choose if, when and who to marry.
Change is possible.
This group of resilient women and girls have shown what can happen when a community comes together to build a better future.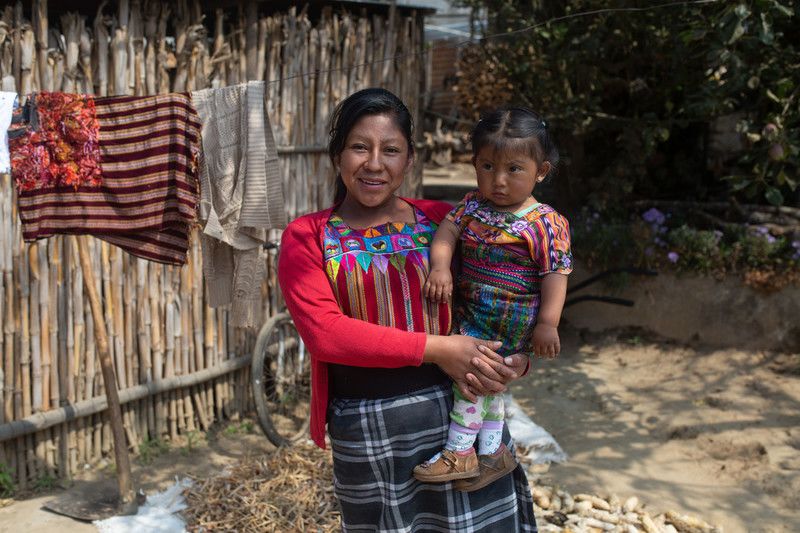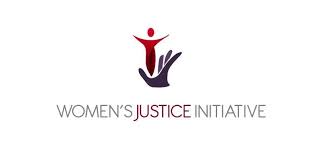 To date, Women's Justice Initiative has worked with 15 communities to implement plans to prevent child marriage and violence against women.
Through their work, 2,700 women and girls have had access to legal services and rights education.
Find out more about Girls Not Brides member Women's Justice Initiative and how you can support their work.
---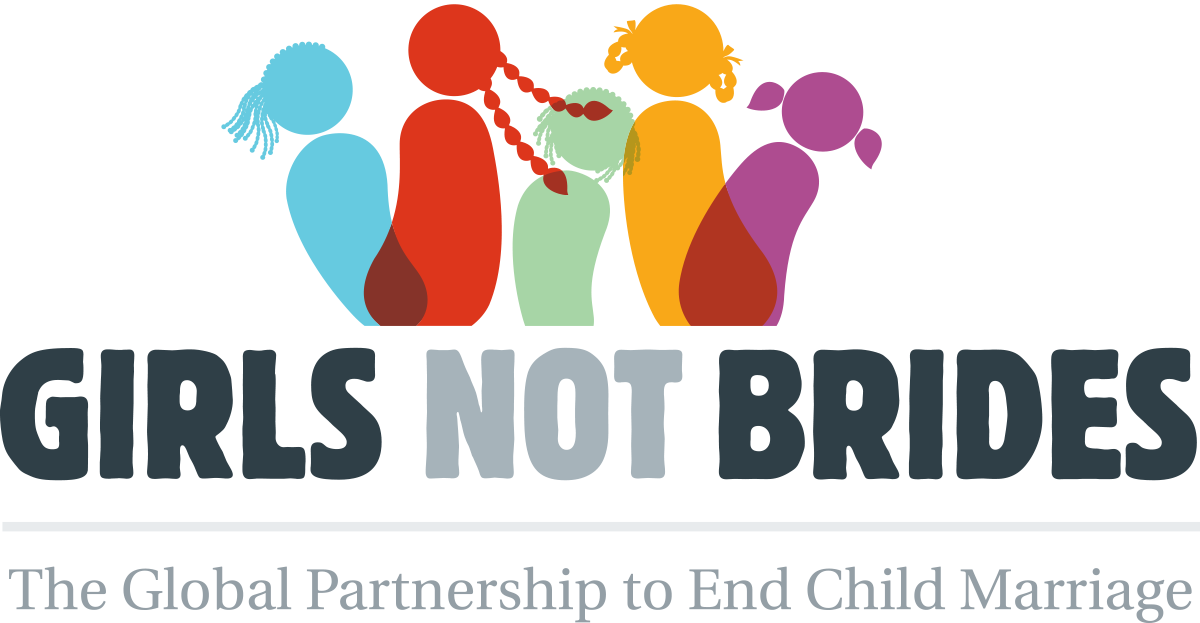 Every year, 12 million girls marry before the age of 18. Child marriage happens across countries, cultures and regions.
Girls Not Brides is a global partnership is made up of over 1,000 organisations like Women's Justice Initiative who are working to end child marriage and support girls to reach their full potential.
Find out more about Girls Not Brides.
---
Photos: Girls Not Brides/James Rodriguez/Arete Stories
Video: Girls Not Brides/Ellie King
Words: Yasmin Macé